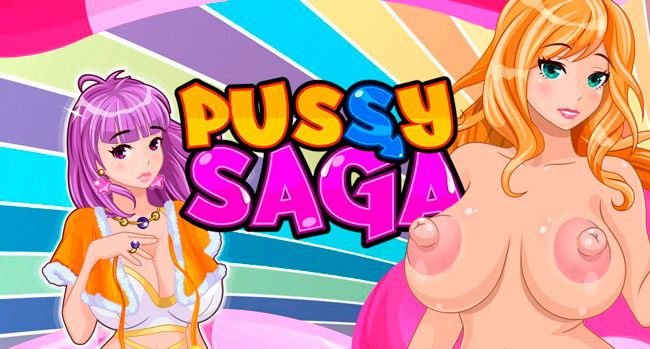 Players: 4 100 000+
Genre: Match-3/Sim/RPG
Languages: English, Russian, German, French, Japanese, Spanish, Chinese
Platform: Browser/Flash
Description:
Dive into the colorful and thrilling hentai world filled with the nastiest of babes. Get to know their juicy desires as you move through the levels of the game. Enjoy incredible illustrations, fun creative dialogs and gameplay. Treat yourself to the juiciest hentai stories and the kaleidoscope of beautifully crafted characters, who will tease the taste pallet of most experienced connoisseurs of this genre. Pussy Saga is more than just erotica, but the most sophisticated porn game you've ever seen! Try it out!
Intro
Featuring narrative choices and a branching story, Pussy Saga adds stunning, high-quality hentai babes to light RPG gameplay. A love fairy introduces the world of Pussy Saga, a breathtaking hentai illustration with an animated face and breathy moans and groans as the story gets underway. The story unfolds with three conversational choices to help guide a horny dude through a magical world of sexy fun.
Story
Pussy Saga begins with a branching conversation system which leads into an innovative and fun puzzle game. In between rounds of sensual puzzles featuring full color art of the sexiest anime hotties on the side of the screen, more choices await. Decide on which girl to pursue and take out on dates, and check out sexy pics snapped by a mischievous sex fairy, and even sexier selfies taken by the hentai honeys themselves. The puzzles are simple to understand, but hard to master, featuring a color-coded system that makes learning the game a breeze. Match three or more tokens together to complete a chain.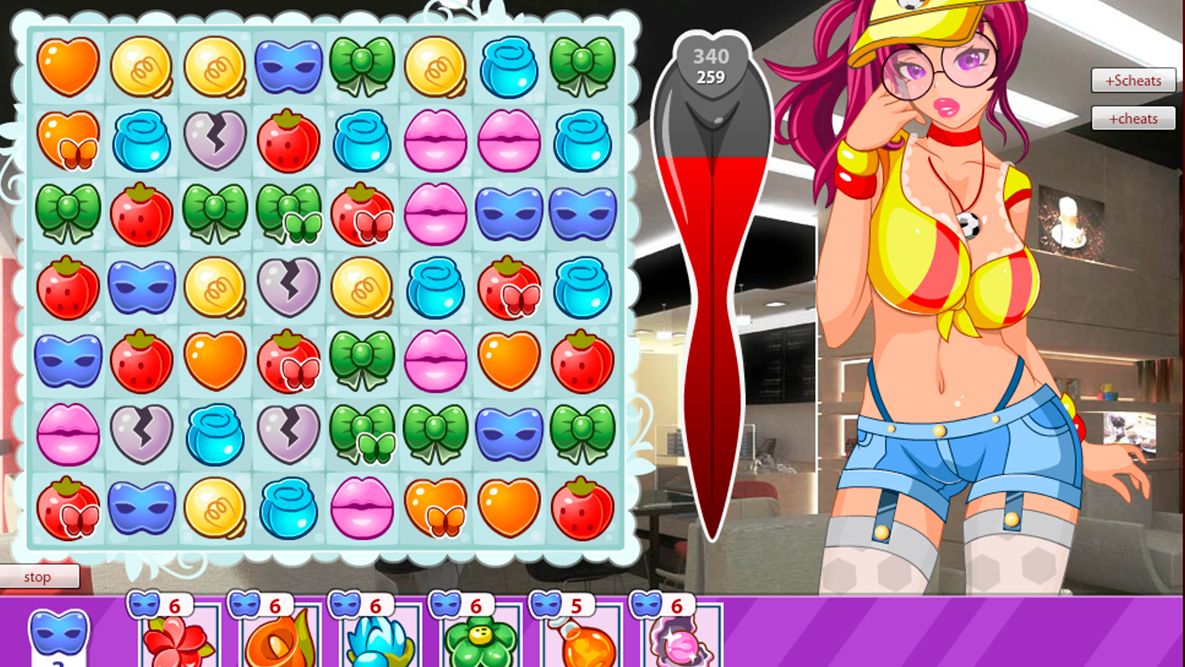 Red tokens signify flirting, while blue represent beauty. There are purple romance tokens and pink lips are passion. Each girl responds better to different tokens based upon their individual desires. Use these tokens, and fill up their wetness meter more quickly. The game-board also includes light bulb tokens which grant more moves, since each date has a limited number a player can use, and broken hearts drain the wetness meter when matched together. When a girl is as turned on as she can get, the date is finished. As gameplay progresses, presents can be earned or bought and given to various women, in an effort to advance more quickly. After five dates, a lady is ready to strip down and get busy. This puzzle has a much larger meter, and the gameplay area features her nude body.
Linda
Marina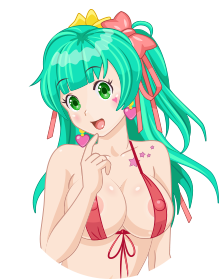 Lola
Emmy
Gameplay
In the sensual world of Pussy Saga, Sapho the Pleasure Goddess has been taken prisoner by a demon. A pleasure fairy has come to the human world for assistance to save her Goddess Queen. It turns out the demon will only play ball if he gets to have fun with some girls. Getting them to screw around isn't easy though, they have to be wooed and dined and wined. Take a number of naughty anime hentai babes on dates in an effort to get their panties down. After five successful dates, these girls are ready for action.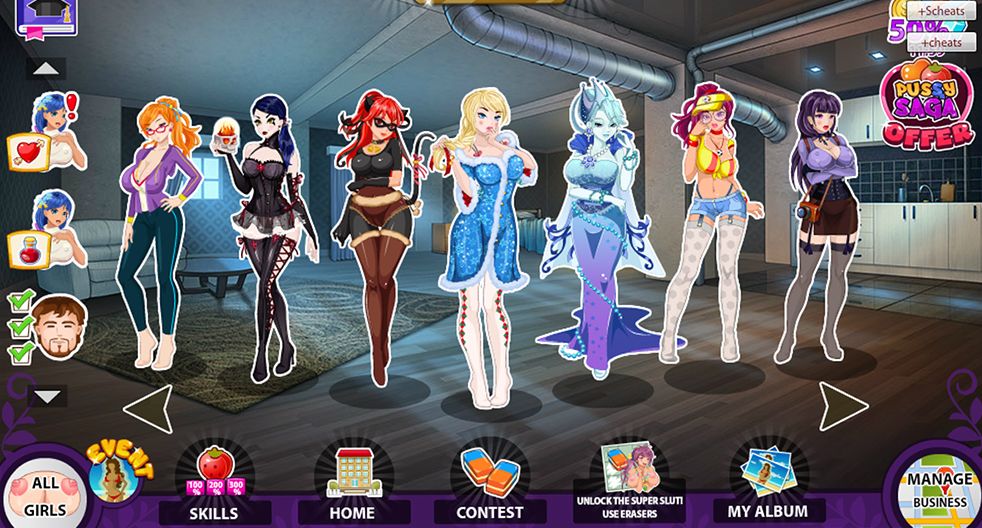 As a cartoon babe agrees to give it up, her animated form undresses and she eventually has a body shaking orgasm! After having her world rocked, a babe is willing to do just about anything, and she can be forced to do a number of fun and humiliating tasks.
Puzzle Based Gameplay
Branching Dialogue Choices
Anime Babes Who Undress For Sexy Fun
Numerous Ladies to Interact With
Sexy Sounds