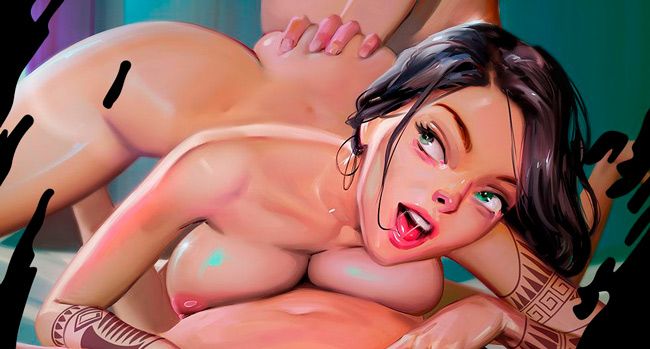 Players: 2 700 000+
Genre: CCG
Languages: English, Deutsch, French, Russian
Platform: Browser/HTML
Description:
Enter a seedy and sexy world of intrigue in Lust Case. Track down a killer and solve other mysteries as tensions mount, and passions are unable to be kept check. Numerous babes are looking for sexy action, even as the bodies pile up and the mysteries deepen. Throw caution to the wind and screw the hotties, and show the city who the greatest detective is! Mysteries are solved by clicking on clues left behind at crime scenes. Clues come in the form of sexy agents yearning to help, and yearning to get laid. Collect enough clues, and the mystery is laid bare, ready to be solved.
Intro
A big-time detective has plenty of opportunities to get laid, but first duty calls, and killers and low-life scumbags must be apprehended. Such is life in Lust Case, a detective-based sex game that pits the player against formidable criminals and foes in an effort to solve murders and other cases. Sex crimes is the name of the game here, and dead girls with massive tits and deadly shenanigans on the set of a porno will set you on a mysterious path that will surely end with a killer caught.
Story
Lust Case is a mystery game played by clicking through various crime scenes quickly, with a healthy dose of sexual debauchery thrown in! Hard-nosed detectives are sure to be intrigued when the crime scene involves a busty babe lying dead on the floor of the bathroom. Solving the case is intuitive, and a tutorial case helps a player get up to speed before being left to their own devices. With multiple scenes where clues can be found, to interviewing suspects and witnesses, and ultimately apprehending the killer, there's plenty to do in Lust Case. One can also utilize a number of special abilities and skills as the game progresses. Don't worry, a detective isn't left alone, and there is a bevy of sexy girls waiting to help. Unlock them as the game progresses, and they join the detective's team. They can be instrumental in finding various hidden clues. As gameplay goes on, the chicks can be upgraded, causing them to strip down and get focused. Each girl is represented by a fully illustrated card, and as the clothes come off, the cards get naughtier. Get a girl fully naked, and she's ready to spread her legs. As cases are completed, others are unlocked on the map screen, which features gorgeous full-colored art. In between stages of each crime, sexy illustrations are displayed to help advance the story, and get the gamer hard. Whether it's a sexy cutie all dirty post coital or two chicks fighting over a man, they're sure to get a rise out of the most seasoned detective.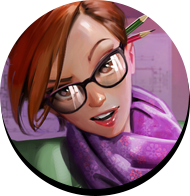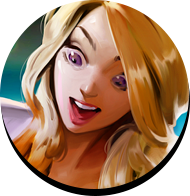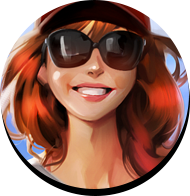 Gameplay
Play as a detective in a seedy city who needs to use every ounce of his prowess to solve the various crimes set before him. Of course, any detective needs help, and have no fear, there are plenty of hard-bodied babes with ready to help. As investigations continue, the sexy agents on the detective's squad will point out helpful hints and ask for certain clues to be discovered and catalogued.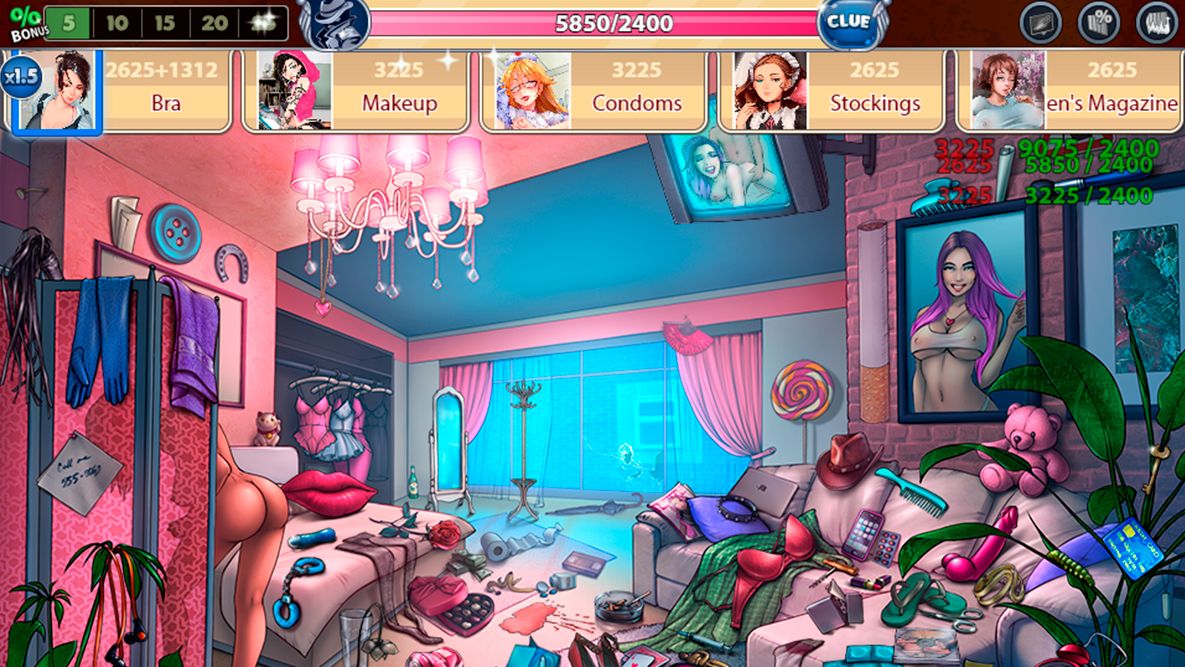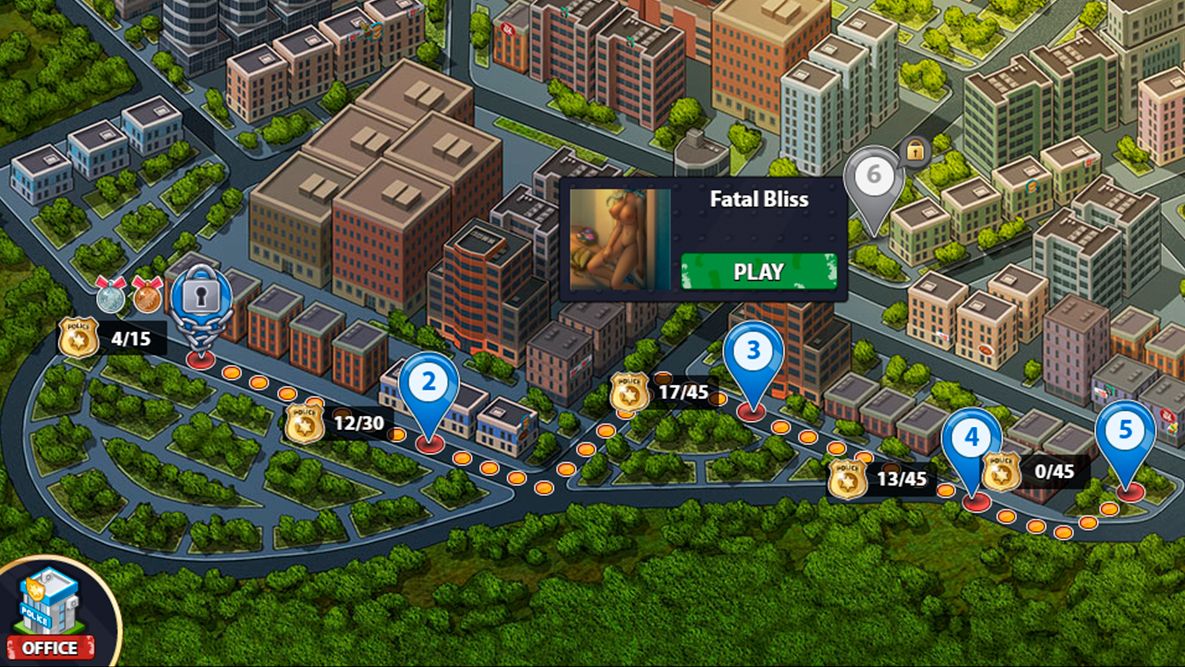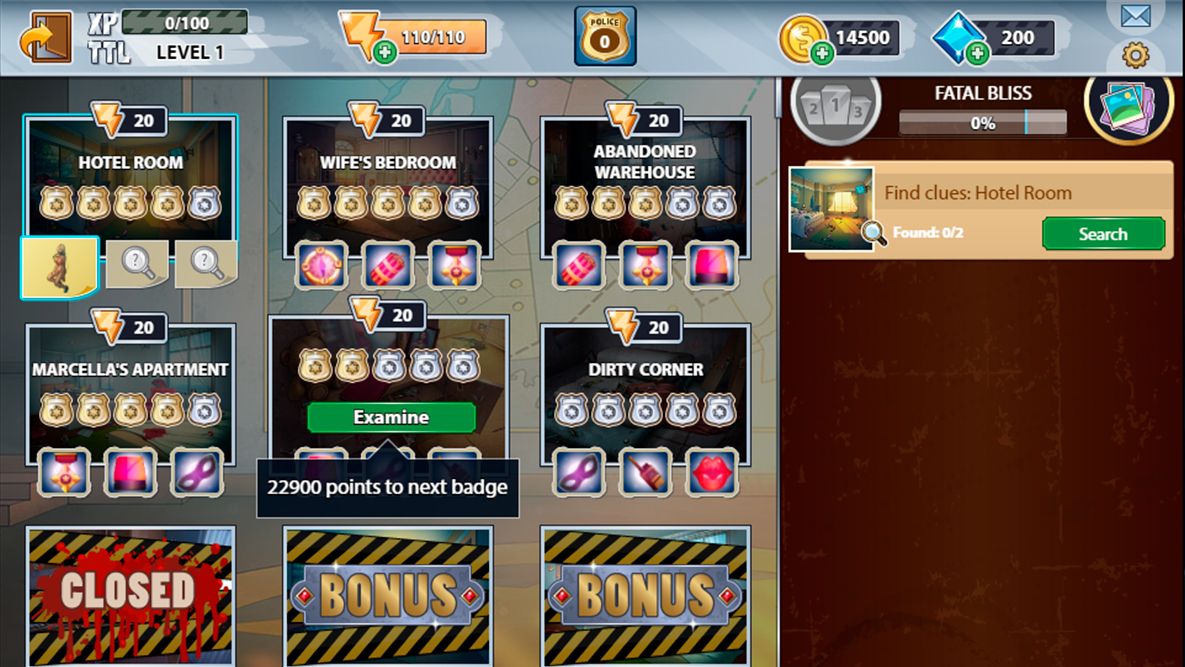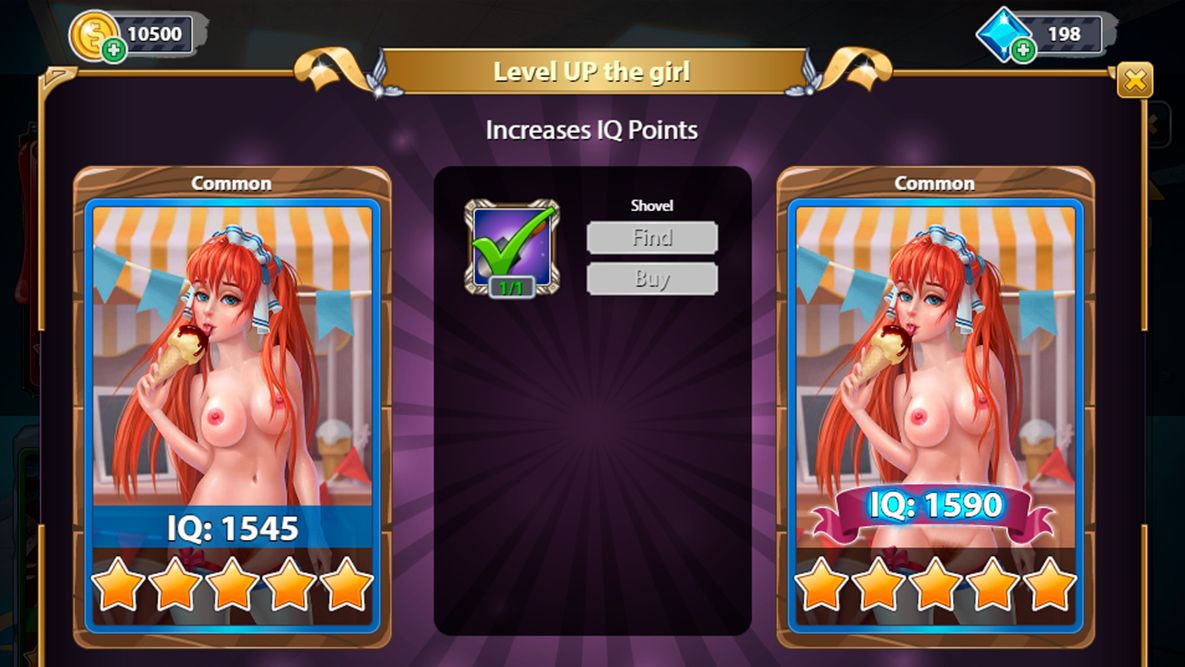 Gameplay
Work quickly, because time can run out before every nook and cranny is searched and every clue is found. Click fast enough, and the case progresses. Various suspects will be discovered, and new clues brought to the forefront. As the agents help, they get more and more comfortable with the detective. As they level up, their illustrated cards lose some clothing. Get a hottie fully naked and she'll really do wonders when it comes to solving crimes! Don't get too comfortable though, because when one case is wrapped up, another crime needs your attention. Don't worry, there's plenty of time to do some flirting—and some screwing. Do the deed, and get on to the next case!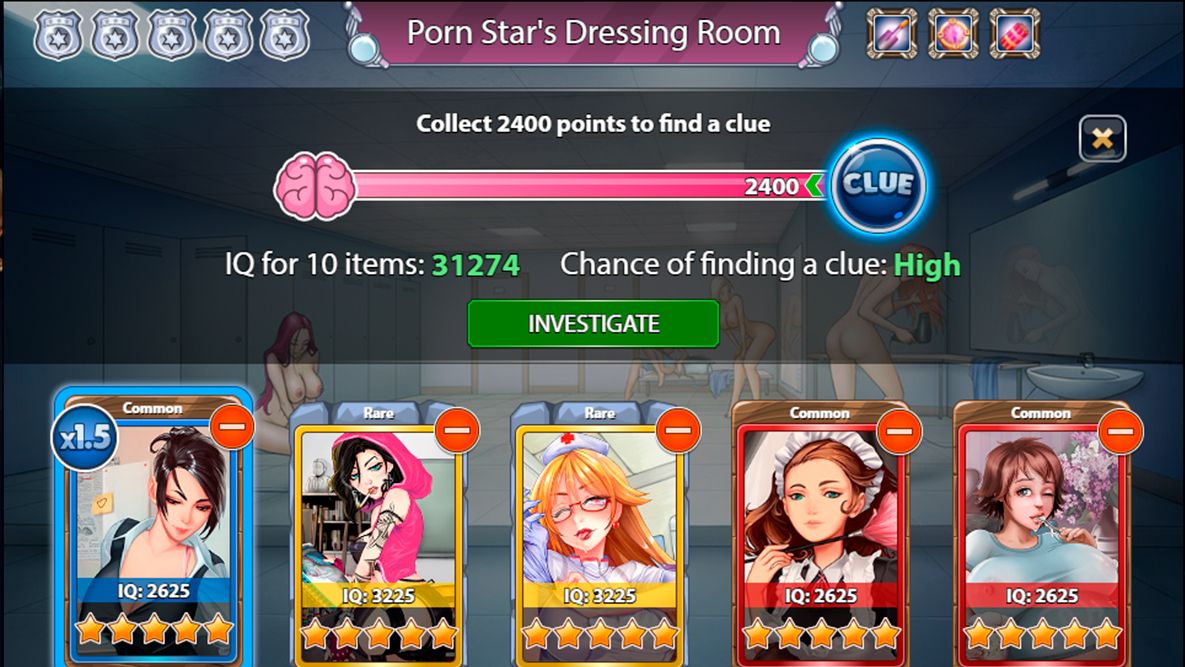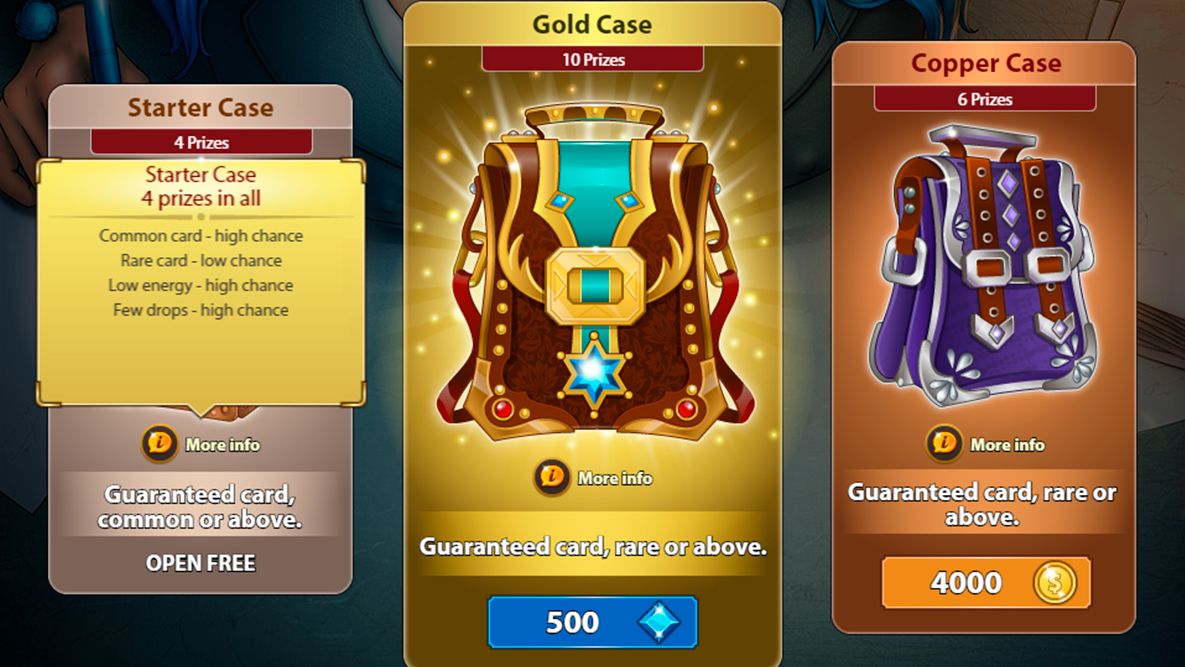 Music and Sound Effects
Full Frontal and Hardcore
Multiple Mysteries to Solve
Click-Based Speed Finding